We have been working on two great features for your geolists!
Decide when your geolists counts visit to your store and make sure impressions are distributed evenly per POI in your list.
Schedule when visits are counted
From now on you are able to limit the count of visits in your geolist by days and/or hours of the week.
The new Conversion timing tab in your geolist works exactly as your usual schedule table of your campaign.

Spread impressions evenly across POIs within a geolist
If you have a campaign targeting several POIs, you can now spread your campaign's impressions evenly, across each area!
You will be able to select this option when selecting the targeting geolist inside your campaign: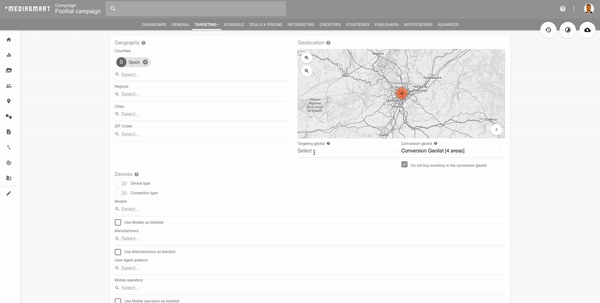 Check out all our opportunities for your Geolocated marketing campaigns!