In age of digital marketing, KPIs are king. We all agree that measuring is key but, how do your impressions and clicks translate into sales in the physical world? How is your mobile marketing affecting your store sales? As smartphones take hold of our day-to-day routines, the border between what's digital and what's not is been blurring for the last decade. As mobile ads technology providers, mediasmart can help you measure the impact of your campaign in the 'real world'. Our drive-to-store, footfall, measurement solution will measure visits around your physical stores.
Let us drive you through the two different measurement methodologies that are available: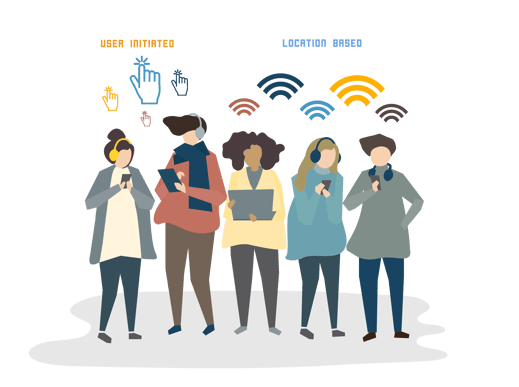 User initiated: the visit to the store is measured by an action made by the user, like redeeming a coupon. It usually requires high involvement from the advertiser: sales point integration, full briefing to the employees and integration with used tracking system. This solution is very exact, but very complex to implement.
Location based: the visit to the store is measured by seeing the user around the point of interest. Here enter all beacon based solution, that also require integration, and also the bidstream based solution that's less precise but require no integration whatsoever which means it is estimated but much more simple to implement.


mediasmart's ready to use drive-to-store measurement solution is location based and uses the bidstream and it's a real-time and global solution.