Until now, when someone wanted to do "TV syncing", linear TV advertising followed as a synchronized campaign at the same time a mobile campaign was launched. With CTV, advertisers have a full-funnel approach to marketing efforts as retargeting capabilities have expanded: making it possible to target and retarget at the household level using first and third-party data.
Connected TV (CTV) is emerging as the hero of digital advertising in 2021 for the many benefits it offers advertisers. As it becomes the dominant device, CTV offers a unique capability for advertisers to not only measure actual consumption metrics but also target other household devices and improve the conversion rates.

As the data capabilities within CTV become more sophisticated, advertisers will be able to target specific audiences and track user actions on other household devices to finally be able to offer advertising for the modern-day connected consumers. Advertisers can approach it in various ways:
- Target a CTV, with the possibility of retargeting it again.
- Household syncing; targeting a CTV and then target other connected devices within the same household.
- Cross-screen Audiences; targeting mobile audiences on their Connected TVs.

How does Household Syncing work?

Syncing your CTV campaign with other devices in the same household requires minimum effort and when you choose an advanced ad platform technology, like mediasmart, it is possible to automatically select the needed targeting options as well as create a dedicated cross-device strategy. Household syncing on mediasmart uses fresh data for each campaign and is based on IP addresses, which undergo several layers of validation. Among other things, the validation process includes an in-house algorithm to maximize data accuracy and compliance with privacy regulations.

Advertisers working with mediasmart on CTV campaigns have several options to choose from. To highlight:
- Create different line items (strategies) within a campaign per device type. From automatically or manually distribute campaign budget per strategy, adding different pricing for each strategy, to using the same or different creatives per CTV and Household sync strategies customized to the campaign needs.
- Set a window of opportunity: the timeframe you want your secondary cross-screen ad to be shown on the mobile device after the first ad being shown on CTV. The available time frames can range from 30 seconds to up to 24 hours after after the TV ad.
- Frequency capping taking into account both the CTV and mobile devices impressions.
- Automatically build audiences, use them either to target or exclude on the same campaign or future marketing actions.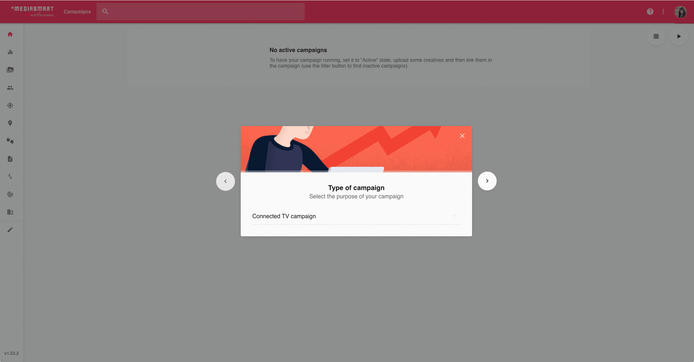 Why Household Sync matters?

Audience Targeting and Household Sync technology on CTV enable brands to make CTV ads more engaging. By connecting devices in the same household, this technology makes ads more personalized for specific audiences while bringing together the twin strengths of the engaging storytelling associated with (C)TV advertising as well as the targeting and capabilities associated with Programmatic and Digital Advertising. One of the most interesting possibilities is doing Frequency capping taking into account both the CTV and mobile device impressions to avoid Ad Fatigue.

Serving high impact Ads on CTV and giving the user the possibility to interact with the Ad on the phone will generate a sophisticated ad experience and also make the ROI of any campaign more measurable, as the chances to attribute conversions (leads, purchases, visits to store, etc.) to a campaign - to know the origin of a conversion exponentially increase.

There is an ongoing debate over how many approaches it takes to turn a prospect into a conversion, some preach the Rule of 7 based on which customers would need to hear 7 times about the product before they make a purchase. Household syncing would help tremendously in this endeavour as it allows the repetition to happen and be tracked, but on different mediums: CTV, tablet, phone… while avoiding Ad Fatigue.