We hope you and your loved ones are safe, during these difficult times we are all living. We are working from home non-stop to bring you more news regarding our console, some cool offers from our partners and some tips to help you adapt and come up with new strategies!
Unique Users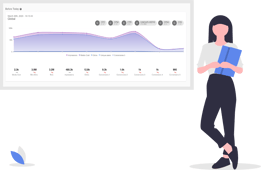 We have added a new KPI in your campaign's dashboard chart:
Unique Users.
You'll be able to find it in the graphic showing the lifetime of your campaign, where you'll see the number of Unique Users Impressions per day. And above the graphic; where you'll see the total number of Unique Users Impressions since the campaign started.
More updates in the latest version
We have a new supply partner, joining us!
Pubnative

.
We have added 'Last year' to the date range option in
reports Analytics.
There is a new option when you are uploading video creatives; you'll be able to change the aspect ratio if required, to match as many available placements as possible.
Some of our partner's offers
During these difficult times, some of our partners are offering great deals!

Would you be interested in getting
free NexD impressions?
: They are offering 33% NexD impressions for free to spend in April, and there's no minimum required. This is a great chance to try their creatives if you haven't already. Just remember to type "NEXD33" in the creative name and you are good to go!

Fitness apps from Smaato: Due to this self-confinement norm gyms are closed, so fitness apps are boosting worldwide. As a result, Smaato has put together some of these apps in a
Deal for all countries, available in mediasmart

.
Finally, at mediasmart we are coming up with ideas for our clients during this time. We have put together an
action plan for brands
and some
tips for those usually more focused on drive to store campaigns.
· · ·
Want to join us? We're hiring!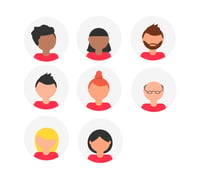 Senior Commercial Manager - International
Senior Commercial Manager - France/EU