Audiences are a great tool for marketers, to differentiate and make their media buying much more effective, to make decisions at individual level which allows personalised messages, retargeting, blacklisting etc. Also audiences, help automatic optimization; thanks to self learning algorithms using real time Big Data & Machine Learning.
Audiences in mediasmart, are build by collecting the users' devices IDs that are shared by the SSPs directly in the bid request. These IDs are identified in the bid request as IDFA(iOS) and GAID (Google advertising ID) depending on the operating system.
The rules for collecting IDs are:
If the UDID or GAID of the user is present in the bid request, this is the ID that will be stored to identify the user in the list for retargeting.

If, and only if, the UDID or GAID is not present in the bid request, then the IP address will be stored instead.
At mediasmart we have various compatible Audiences options for you to choose from and combine. These compatible options are:
1) Your own (private) audiences in mediasmart:
Create and enrich Audiences, Manage and Target. You've got 3 ways to create an enrich these types: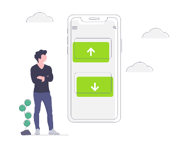 One type of private campaigns are those uploaded/added to our platform, offline; manually through files, our API, or through our Appsflyer integration.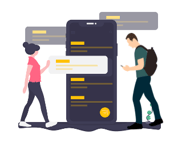 Interaction Based Audiences; create or update audience lists depending on the user's interaction with the campaign; views, clicks, conversions, video events...For example this is useful to identify users that saw your ad, but didn't click on it.
Lastly, another way to create & enrich audiences is through dynamic audience pixels (placed in websites).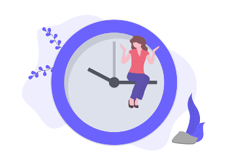 2) Time-based Audiences; you can also create audiences automatically, based on the moment users were added to your private audience or to a location-based audience. For example app visitors or buyers from the last 7 days or in the case of Location-based, target users that physically visited your competitor's store in the last 14 days.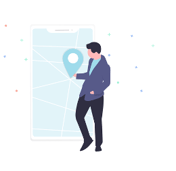 3) Location Based Audiences; gather audiences around physical areas, using GPS coordinates, control the area, precision & schedule! This is useful to locate and target users that go to your competitor's store during a month, travellers at airports etc...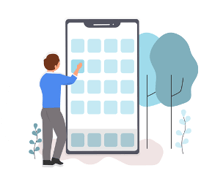 4) Audiences from external sources - You've got 3 ways to create audiences from 3rd party sources:
From your own DMP - if you are (or work with) a Data Partner, with standard or custom 3rd party data; Audiences from Adsquare, Zeotap or Nielsen Audiences; and finally the third way to create audiences from external sources is through audiences from your MMP - Dynamic Appsflyer Audiences
5) In addition to all of these, you are able to use our Lookalike algorithm with your audiences - you'll be able to look for and target similar users based on audiences you'd select. Also, you will be able to do retargeting with Incremental Metrics - thanks to incremental metrics applied to retargeting audiences, you'll actually impact users; you'll reach your own audience segments a at cost effective way, by focusing only on those conversions that are incremental.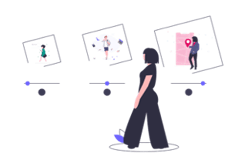 6) Finally to complete all the options to manage audiences in mediasmart, you have audience insights available; these help you discover more about audiences; what amount of users overlap from one audience with up to other 5 mediasmart audiences. To be more precise, you will be able to discover that from your store visitors: 30% also visited competitor 1, 46% also visited competitor 2, 7% downloaded your app Yesterday & 60% user your app in the last 10 days.
For more information on all the audiences options you can take advantage within mediasmart, check our Audience Management document
If you are a mediasmart customer, remember you have all this information & infographics available in our Knowledge base!